The Beijing Dance Academy and the National Center for the Performing Arts presented performances to mark the first anniversary of the NCPA BDA Youth Dance Troupe from December 9 to 11.
The performances brought together young Chinese dancers who performed 19 different styles of dance pieces choreographed under various themes.
Highlights included The Yellow River performed by students from the classical dance, folk dance and ballet departments of the Beijing Dance Academy, as well as Lotus dance, a classical dance piece choreographed by the late artist Dai Ailian, and the ballet piece, Swan Lake.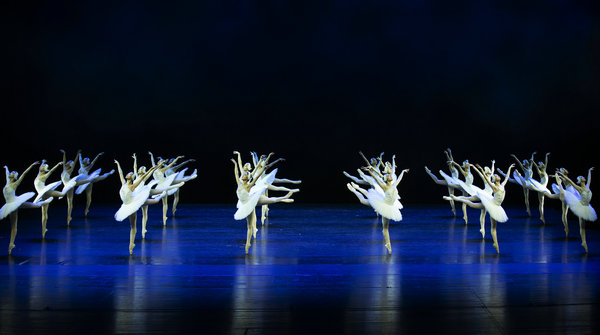 Modern ballet waves choreographed by Wang Le, modern dance Family letter by Li Wenqi and modern dance piece Red love by Zhang Yunfeng, were also performed during the performances.
"Classical and contemporary works are the key to Beijing Dance Academy, which was founded in 1954. We have a long tradition of showcasing traditional Chinese culture through dance works, and we are now fulfilling our artistic mission. for a new era, "said Ba Tu, Party secretary of the Beijing Dance Academy.