UCF's tap club, Rhythm of the Knight, celebrated the end of its first year as a club at the end of the spring semester.
Starting in August 2021, the club met weekly at the University Center for Performing Arts in Oviedo, where members learned choreography and attended masterclasses.
Alyssa Christen, club president and junior entertainment management major, founded RTK with the goal of creating a positive environment for student dance. She said she set the tone from the club's first meeting.
"I'm just here to dance and laugh and have fun," she recalled then telling the members.
Twenty-seven people attended the club's first meeting. Since then, the club has grown to a total of 32 members. Christen said she didn't expect the club to be so popular.
"I really felt the club was going to be for me and my friends and maybe like two or three other people," she said. "And so, that first meeting where over 20 people came, I was immediately like a little overwhelmed, a little excited."
Camille Salomon, an RTK member and sophomore in biomedical sciences, said the members constantly text each other in their group chat, go to dinner or spend a day at Walt Disney World together.
"We are constantly making plans with each other," she said. "We talk to each other constantly. Every day is something. It's always something.
First-year psychology major Brendon Samuels says RTK has changed its attitude about the start of the school week.
"Before, I hated Mondays," Samuels said. "But ever since I came to UCF and joined RTK, Monday is like my favorite day of the week because I can see all my friends and I can continue my passion."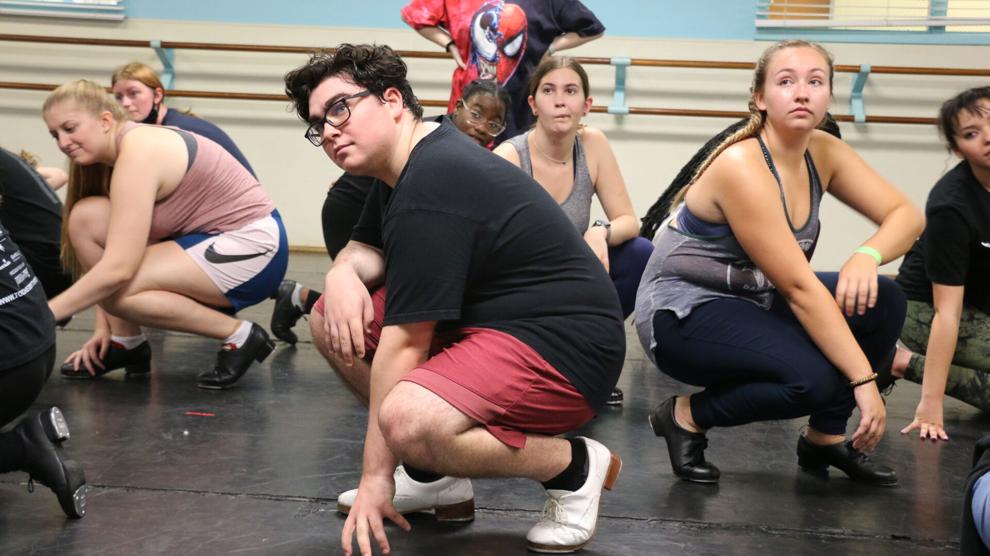 Throughout the year, RTK performed at showcases hosted by other dance organizations. The club also danced at halftime for a UCF basketball game and during Knight-Thon in the spring.
In early April, the club held its own showcase, which included both group and solo acts on songs such as "You've Got a Friend in Me" from "Toy Story" and "No Tears Left to Cry by Ariana Grande. .
Christen, who resigned at the end of the semester, announced the club's new managers at the end of the showcase. She said she would continue with the club as a member until she graduates next fall semester.
"I want to experience what I created on the other side," Christen said. "So, I'm a little excited. I'm hopeful. I have full confidence in this new board that they're going to do great things. And I'll be there. I'm not going anywhere if they have Need help.