Leslie MacDougall feels like she's been turned off for commercial condominiums.
After nearly two decades at the same location, the owner of Cambridge Highland Dance and Co. will step out in November after, she says, her landlord, the Woodhouse Group, refused to renew her lease at the Shearson Business Center with the intention to sell each unit.
One more punch in the gut – she'll be the first to go.
Since discovering in April, by chance, the units of 180 Shearson Cres. were going to be up for sale – a nearby tenant heard workers mention it when they came to measure their unit – MacDougall fought to stay in the building, a place where she and her 40-45 dance students have a 17 – years of emotional bond.
The news was officially announced to him in May with a letter from Woodhouse. She was also lucky enough to buy the unit first, at "a discounted market price" of $501,480. The unit is currently listed at $557,200.
Tears, however, mixed with anger during a phone call to Woodhouse.
"I said, 'You realize you're crushing small business.' Most of the tenants in the 10 units have been there for a long time. Some are original to the building, which is 32 years old. (They) just said tough, that's it and that's what we decided.
Sebastian Skuza, Woodhouse's property manager, said in an email to The Times that the decision to sell the units instead of renting them was based on a lack of supply of "owner-occupied space for small businesses in the region".
"We wanted to give small businesses the opportunity to own their space rather than pay rent to their landlord," he said. "We have honored and continue to honor all lease terms and renewal rights for all tenants."
The news shocked MacDougall, who believed she had a good working relationship with Woodhouse, paid her rent on time, and continued to get along well outside of the unit.
In fact, they had asked her in the spring of 2021, at the end of her lease, if she wanted to renew for three years. She asked for one instead because she had just lost nearly a year of income due to the COVID-19 pandemic – even though she was still paying rent, heat and electricity – and it was unclear. there would be more closures for dance studios.
In an email exchange between MacDougall and Skuza, a one-year renewal was offered at $7.75 per square foot. The unit is 1,007 square feet. MacDougall agreed.
Skuza added that the lower turnover rate than other units would "hopefully give the pandemic time to subside and give you a better idea of ​​what to expect before committing to something." long-term".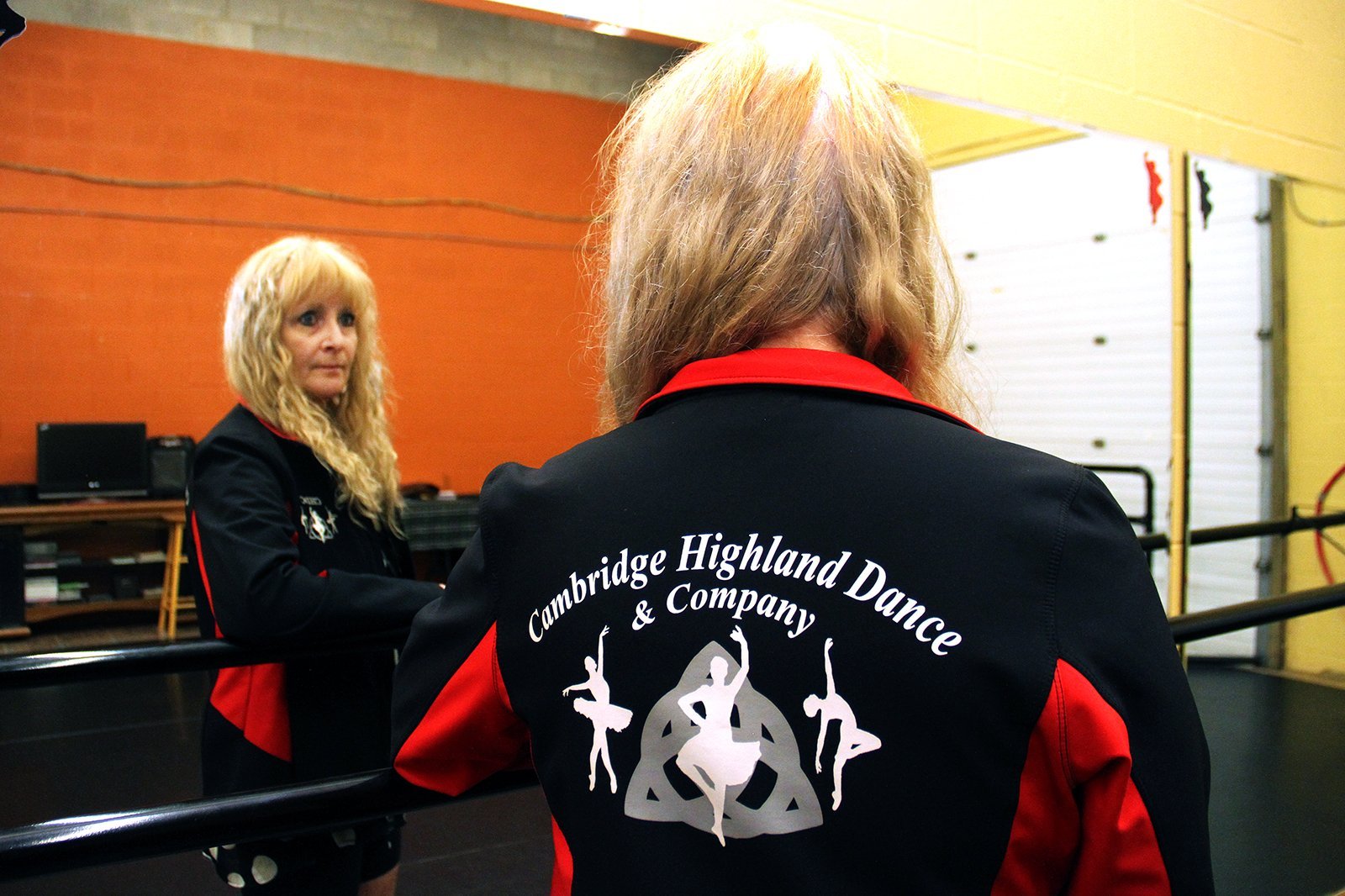 Skuza confirmed the one-year renewal, but said MacDougall did not give notice of his intention to extend the lease by the January 2022 deadline, which ended his lease at the end of the extension. one year in June 2022.
Asked about the deadline, MacDougall was shocked. "That's the first time I've heard of this January thing. I was supposed to warn them? Well, let me know. I would have been happy to do that," she said. "I know that didn't happen. I would like to see an email about this. I would never have said no. Why would I? I wouldn't be sitting here doing this and being upset if I had known.
What makes MacDougall even angrier is that she claims two other business owners in the building just extended their leases, even after talking about selling the units. She wonders why, when she was so upset after hearing the news of the unit sale in May, they didn't offer her a new lease, or at least tell her she missed a deadline.
"Because it's a lie," she says.
With little time to vacate the unit, MacDougall successfully negotiated a month-to-month lease in June, with Woodhouse holding 90 days notice to vacate at any time. The deportation letter came in August when she got off a plane in Scotland with her dance troupe, a trip they largely raised funds for.
Since then, she has been looking for a new home, while mourning the old one by gradually packing up her things. The first place she found was about 200 square feet smaller than her current unit, which means renting a storage unit for her inventory.
Other organizations and businesses have also reached out with space, but it has to go through cost and location. Another traveling dance club owner may also have space for her if the owner purchases space. "I'm still shaking my head," she said.
"Why would I want months of stress and anxiety and sleepless nights? They want me out because I know the lease I'm paying for, they want to get more money for the unit to rent it to someone else for more money or to sell it. I think it's heartless.
---
STORY BEHIND THE STORY: Leslie MacDougall has contacted the Times about what she sees as a greedy decision by one owner to crush small business owners while claiming to help them.
TO SHARE: